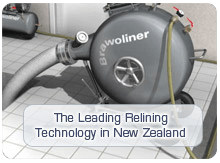 These relining technology and solutions are tried and tested to work in the New Zealand market, with millions of dollars of annual client sales.

Discover how APS pipe relining solutions can benefit your business, and bring you the competitive market advantage:
1. OUT-COMPETE FOR THE MOST LUCRATIVE WORK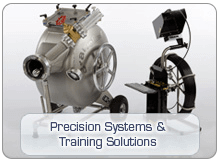 If a customer with a drain or sewer pipe issue has the choice between trenchless underground relining and rehabilitation of their pipe, and destructive digging of their landscaping to replace the pipe, it's clear which option they will prefer. Plumbing companies able to offer relining and rehabilitate lines have a clear competitive advantage in landing the most lucrative of plumbing sales. Not only that but relining can save time and money too. The future of drain and sewer plumbing in New Zealand is in relining.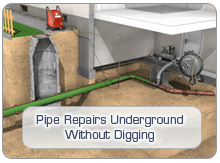 2. PROVEN REVENUE PERFORMANCE
The revenue performance of relining services, and their capacity to help transform profitability have been proven time and time again in New Zealand. Read more about our clients' success stories here. Pipe relining has the potential to make a dramatic improvement to the profitability of your plumbing company.
3. TRIED AND TESTED TECHNOLOGY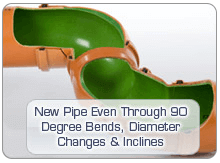 APS supplies the world's leading relining technology, systems and supplies, including the Brawoliner system. From inversion CIPP relining, to patching to junction repair, APS has the leading technology. No other system comes close in terms of quality, precision, cleanliness and lack of installation issues - we invite you to see the difference for yourself by visiting our training facility, and seeing the superior results with your own eyes.

In addition, our solutions also benefit from years of research, development and application in New Zealand, to perfect our pipe solutions for local conditions, pipes and plumbing codes. These are tried and tested solutions used in millions of dollars of local pipe rehabilitation, ideal for New Zealand plumbing businesses. With APS you don't have to reinvent the wheel, or learn by mistakes, we have the training, support and solutions to help you get it right first time.
4. NEW ZEALAND'S BEST TRAINING
A significant part of our work is providing New Zealand's most comprehensive training for relining. We have created a training facility to teach you every facet of relining based on years of experience with New Zealand pipes and conditions. Best of all, that experience can help you avoid errors when using the system in practice, saving you having to revisit job sites or undertake costly repairs. It's the experience and training which can save you money.

Clients can also benefit from on-going support over the phone, and even on-site job training at any location in New Zealand. Whatever the pipe repair challenge a client is facing, APS is there to help with support.

5. CONNECT WITH OTHER SUCCESSFUL PLUMBING COMPANIES
When you're working with APS for your relining systems, training and solutions, you have the opportunity to connect with other successful plumbing clients who are already using our solutions in New Zealand markets every day.
6. COST-EFFECTIVE
It goes without saying that investment in pipe relining is a cost-effective way of adding additional revenue and competitiveness to your plumbing company. It has the potential for a dramatic impact on profitability, with a proven track record of success in New Zealand.
7. COMPLETE SOLUTION
APS offers a complete solution to whatever your relining needs are. From individual supply sales, to comprehensive system, supply and training packages we can assist. We can even create 'drive-away' truck packages of everything you will need to reline straight away, including our industry-leading training programme with on-going support.
8. FREE INFORMATION PACK
For a FREE information pack on how APS can benefit your plumbing and drainage business, complete our form on this page here, or call us with any questions or queries direct on 09-222-1035.
For all your pipe relining system, supply and training needs across New Zealand, call and speak with APS today.
PIPELINING SUPPLIES | PIPE LINING SUPPLIES NEW ZEALAND | PIPE LINING SUPPLIES NEW ZEALAND | PIPE RELINING | SEWER RELINING | DRAIN RELINING | SEWER PIPE LINING | PIPE REHABILITATION | TRENCHLESS SEWER REPAIR NEW ZEALAND | PIPELINING TECHNOLOGY | PIPELINING SYSTEMS | PIPE LINING TECHNOLOGY | PIPE LINING SYSTEMS | SEWER RELINING SYSTEMS | PIPE LINING EPOXY | INVERSION LINING NEW ZEALAND | CIPP LINING NEW ZEALAND | CIPP RELINING NEW ZEALAND | BRAWOLINER NEW ZEALAND | BRAWOLINER NEW ZEALAND | BRAWOLINER RELINING